Registration for ADVAC 2019 will be possible until 15 November 2018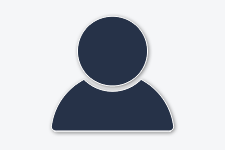 This advanced course is for scientists and decision-makers involved in vaccine development, in the elaboration of new vaccination strategies or in policy decisions related to the introduction of new vaccines in public health programmes, at national or international levels. It is relevant for both the public and private sectors.
---
Instructions

The steps below describe the application process:
REGISTER ON THE WEBSITE to access the Application Form. You will receive a confirmation email with a web address to click in order to activate your account. In case of problems, copy this web address, paste it in your browser web address box and open the webpage. If you do not receive the confirmation email immediately, you should check your spam/junk box or contact

This email address is being protected from spambots. You need JavaScript enabled to view it.




ONCE YOUR WEBSITE ACCOUNT is activated (by email), LOGIN to the site using your User Name and Password and complete the application.


FILL IN THE STEP-BY-STEP APPLICATION
You may leave and come back as many times as you need before final submission.
Should you wish to paste a text prepared in Word (preferably ARIAL font), copy it, then paste it in the relevant box using touch Ctrl-V.
In case of pasting problems (format, characters), you may first paste your text in NOTEPAD then copy it again (with CTRL-C) and paste it in the Application box (Ctrl-V) .
Tables should be completed directly online.

Be aware that many applications are received and that only the best ones will be selected
---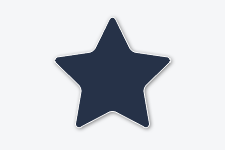 Participants (maximum 72) will be selected by an International scientific committee, according to their: Educational background, Involvement in vaccinology.
Decision-making responsibility in vaccinology.
Expected impact of the course at personal, institutional and national levels.
Important recommendations
Experience in Vaccinology:


Please indicate,

with details

, your most important vaccinology-related past experience and present activities. Give details on your present or future responsibilities with particular emphasis on what relates to vaccines or vaccination strategies. This information will be essential during the selection process. (Maximum 1 A4 page)


Motivation:
How do you think this course may impact on your career, on your institution/company or on vaccination strategies at national or regional levels?
Indicate why you want to follow this course. Give

details

on your motivation(s). This information will also be essential during the selection process. (Maximum half A4 page)


Publications:
Limit to a maximum of FIVE important publications with authors, title and complete reference.


Letters of recommendation:
This is essential !! Please add two signed and dated letters of recommendation, one from a higher authority in your Institute/Administration/Company and another from a knowledgeable outside expert. This second letter can help the selection committee. These letters should (i) confirm that your participation is encouraged by your own institution/goverment/company (ii) give details on your present and expected future responsibilities.
People recommending more than one applicant should be aware that we will usually select only one applicant per institution. Letters should be written on a separate headed paper of the institution.
You should scan the letters and attach them as pdf files to the application as requested at time of submission.
(Select it on your computer with BROWSE then attach it to the file with UPLOAD).
Once your application has been completed and checked, you will be able to submit it.
In case of particular difficulties, send a message to

This email address is being protected from spambots. You need JavaScript enabled to view it.

his e-mail address is being protected from spambots. You need JavaScript enabled to view it

for help.
Your application will then be reviewed by our staff who will ensure that it is properly completed.
You will be notified by email before 8 February 2019 on the outcome of your application.
---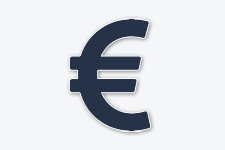 If selected, participants will be required to pay the following fees to confirm their participation.
The registration and accommodation fees for all selected participants (except for those in receipt of a fellowship) are as follows:
Registration fees:
• Participants from academic/governmental institutions & NGOs benefit from reduced fees: 1500 € VAT included.
• Participants from industry (SME and ADVAC-sponsoring Industry ): 4000 €.
• Other industry participants: 9000 € .
The fees include tuition and course materials for the full period of the course. .


Accommodation fees: 2400 € VAT included. The fees include food and lodgings for the entire period of the course. No reduction can be made for days where the accommodation is not used.
FELLOWSHIPS
Fellowships covering travel expenses, registration and accommodation fees will be available for selected participants from Developing Countries (with the support of the B&M Gates Foundation. They will be handled by the Center of Vaccinology at the University of Geneva and Fondation Mérieux. Fellowships will also be provided to selected ESPID members. People wishing to apply for such fellowships should check the appropriate box on their application and ADVAC organizers will inform the relevant fellowship provider.